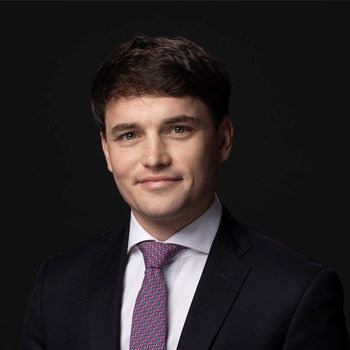 Luc Murphy
Investment Analyst
Luc began his career at Ocean Capital Ltd, a private equity group which provides its principals and their partners with access to a range of investment alternatives. The group focuses on long term capital appreciation through investment in commercial real estate opportunities across the Netherlands.
During this time, Luc conducted financial analysis to support the full investment lifecycle including, the financing/re-financing, sale/acquisition, purchase, marketing and leasing of commercial real estate assets.
In the year prior to joining Bartra, Luc worked in the Wealth Management industry where he provided investment management, planning, and insurance services for clients. Specifically, financial modelling, financial analysis, risk-tolerance assessments, and retirement illustrations to high net-worth clients for strategies today through retirement.
Academically, Luc achieved a First-Class Honours Degree in BSc Economics & Finance from Technological University Dublin (TUD) and is a Qualified Financial Advisor (QFA). He also holds the Irish Stock Exchange Xetra trading qualification.
Email: lmurphy@bartra.ir