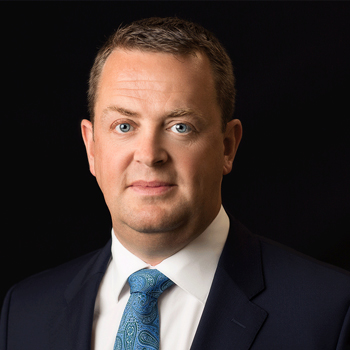 Andrew Ennis
Director of Investments and Structuring
Andrew has over 16 years' corporate finance experience in the Irish infrastructure market, specialising in energy and renewable energy.
Most recently, Andrew was Senior Corporate Finance Advisor in the NewERA Unit of the National Treasury Management Agency which was established to provide corporate finance advice to the Irish Government in relation to the management and disposal of State assets and investment in key economic infrastructure (water, telecommunications, energy, forestry). This included the disposal of Bord Gais Energy for €1.1bn and establishment of the €75m national energy efficiency fund.
Prior to this Andrew spent 12 years with NCB (now part of Investec Ireland) where he was a Director in the Corporate Finance Division, specialising in property and renewable energy M&A, valuations and fundraising. Key clients included Airtricity, BNM, ESB, BGE, NCB Ventures and the Irish Government.
Andrew is a Board Member of the Sustainable Energy Authority of Ireland.
Email: aennis@bartra.ie