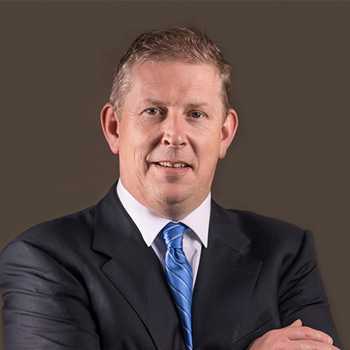 Mike Flannery
CEO
Mike has over 15 years of experience in property having been Finance Director of Ireland's 3rd largest construction contractor (+€500m turnover) and a director of one of Ireland's largest development entities with over €3 billion of assets in development in all property sectors from residential, commercial and PPPs.
From 2012 to 2015 Mike held the position of Chief Operations Officer of the CIE Group. CIE owns all of Ireland's public transport services (rail and bus) with a Balance Sheet of over €3 billion and 10,000 employees.
In the 3 years Mike was with CIE, in addition to refinancing the group and overseeing a €120m improvement in operating profit performance, Mike had direct responsibility for the management of the CIE property portfolio. CIE's property holdings are the 2nd largest in Ireland after the Office of Public Works.
His recent experience in the public sector gives Mike an invaluable insight into how the Irish government works and the longer term strategic issues that affect public infrastructure investment in Ireland.
Mike's past experience includes corporate finance, investment banking and aircraft leasing in a Chartered Accountant's career spanning 20+ years.
Email: mflannery@bartra.ie